Controlled the higher level of insulin which became a unmanageable task in my life through "Healings with God".Now my sugar is under my control.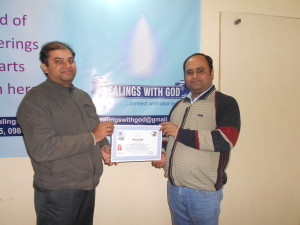 Hi! my name is Vinay Kumar Bhasin and by profession I am a lawyer.I was practicing meditation for the last ten years.I was spiritual enough for all these years but developed diabetes in my life.After some time the sugar level started increasing but at that time it was manageable.But to my surprise as I was a regular practitioner of meditation the sugar level became out of control.To cure this problem I learned various techniques and courses but they were not giving any satisfactory result.My quest to solve this problem took me to learn "Healings with God".The workshop was amazing and I came to know that I am the god and I was choosing the experience of the diabetes and I can shift this experience to perfect health.So I started practicing this healing technique and giving a couple of minutes for couple of days my sugar came in my control and now I am living a life of my choice.
(Vinay Kumar Bhasin)
Note:-Results may vary from person to person.

20 year's of digestive disorder became normal through "Healings with God"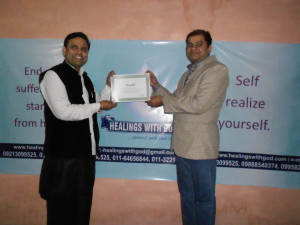 Hi! I am Tarun Sehgal and by profession I am a businessman dealing in computers.For the last 20 years I was suffering from digestive disorders.To cure this disorder I contacted various health professionals and healers but the problem remained the same.I roamed around the globe and attended workshops in various countries to cure the problem but I didn't get any satisfactory result.Then I came to know about "Healings with God".I took session of "Healings with God" and in between the session only I got the satisfactory results.
(Tarun Sehgal)
Note:-Results may vary from person to person.